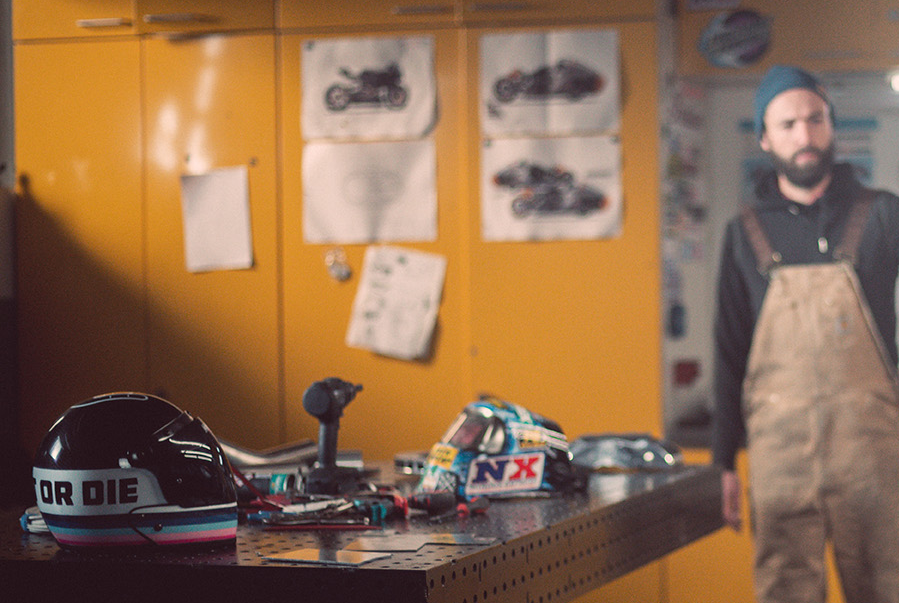 Workhorse
#5 Builder Edition
Limited to 100 pieces
Our new limited edition helmet is a thrilling "Bike Builder" collaboration with Workhorse Speed Shop from Belgium.
At workhorse speed shop, their priority is and will always be "aesthetic by performance". Motorcycle racing has always been a strong feature of their creative dna and is now a signature component of their designs. Creatively this exciting new carbon full face helmet pushes it to the limit, featuring a plush zebra interior with raw carbon fiber, pastel colors and a "Go for it" hand sign.
The helmet comes also with a black velvet and zebra interior, a rubber trim and a leather tab but without Veldt's standard aeration grooves. It also includes a dark shield with a Workshorse logo and a pinlock 120 screen.